Meet The Team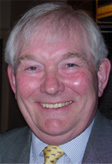 Rob Williams
Director
Founder and principal director of Claremont Limited, Rob's keen eye for attention to detail, in-depth knowledge of dental plans, outstanding customer care and proven selling expertise, makes him a tour de force in the business of dental plan set-up and administration. Having worked for IBM as a salesman and spent many years as a consultant in the management of commercial credit, he is extremely well qualified to advise on the best solution for each individual dental practice. He is also a regular supporter of Help for Heroes and Guide Dogs for the Blind.

Helen Williams
Director
A founding director of Claremont Limited, Helen ran her own accountancy practice for many years and has been involved with the accounting side of Claremont since its inception in 1981. She qualified as a Chartered Accountant in 1966 and became a Fellow of the Institute in 1977. Helen is responsible for all the client and company accounting, keeping a firm hand on the financial rudder. She also runs a family charity distributing funds every year to various causes.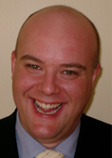 Mark Slater
Chief Innovation Officer
After a successful corporate career delivering large scale enterprise solutions and gaining valuable commercial experience as Bid Director at Securicor, Mark has for the last decade advised businesses on the best use of technology to realise significant business value and gain competitive advantage.
In his role at Claremont, Mark is responsible for ensuring the continued growth of the business through the best use of people, technology and process. His ability to rapidly get to grips with complex and diverse business requirements and deliver solutions makes him a huge asset to the business.
Mark is committed to the promotion of professionalism in Information Technology and is an active member of BCS, The Chartered Institute for IT. His voluntary activities include the mentoring of young IT professionals and providing free IT support to disabled people.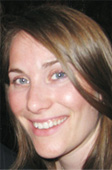 Elena Simpson BA (Hons) MSc
Consultant
After graduating in 2005 from Plymouth University with a BA (Hons) in Accounting and Finance, Elena spent several years working in London as a Business Analyst for the reinsurance firm Swiss Re. In 2010 she decided to undertake a masters in Computing Science and successfully completed her MSc with distinction from Imperial College London in September 2011.
Elena brings a wealth of commercial experience and a detailed knowledge of the insurance industry together with a highly analytical brain, helping to provide Claremont with stability and balance for its future growth and development.

Maureen Rogers
Operations Manager
Maureen has developed her role within the Company as Client Administrator using her skills to understand client and patient queries and swiftly responds with full and accurate information or advice.
Having been employed by the West Midlands Police as a Civilian Data Analyst and Administrator, she is keenly aware of the Data Protection Act with all its implications, taking great care with client and patient confidentiality. She also deals promptly and accurately with inputting new patient data and maintaining the ever growing data base.
She has a full working knowledge of the Company's systems and procedures, including the vital operation of Direct Debit. Maureen is a considerable asset to both Claremont and the clients.